Early Bird discount ends Monday 29th November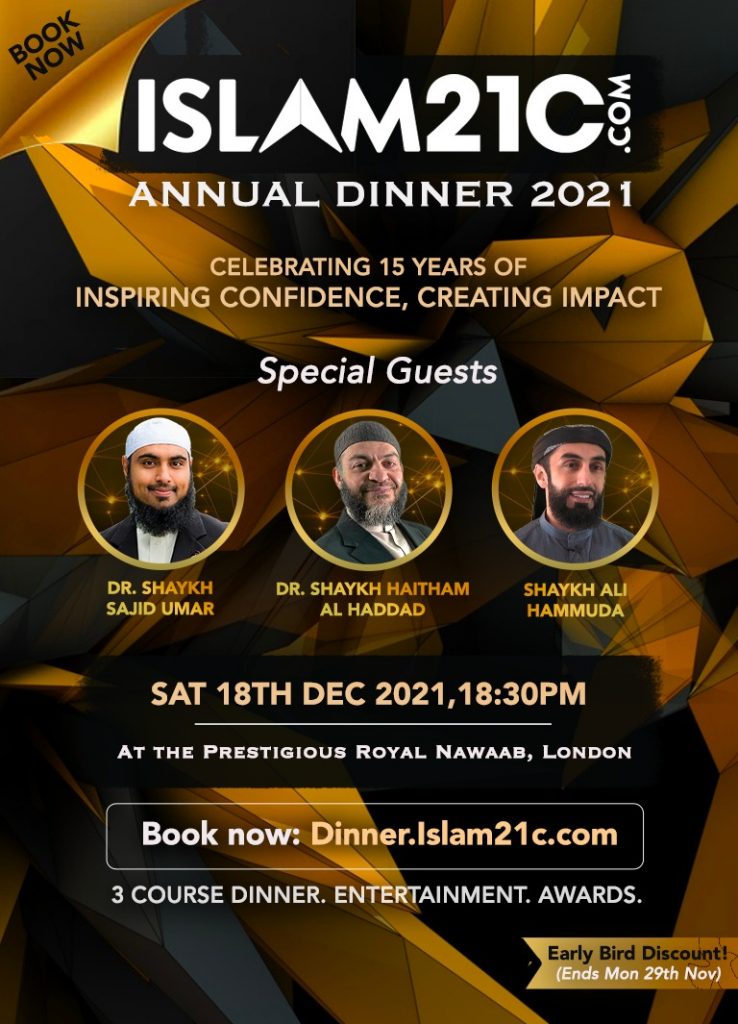 ANNUAL DINNER 2021

Islam21c is bringing you an evening of empowerment with leading scholars, activists and of course the Islam21c team.
InshaAllah we are going to end the year with a bang with the Islam21c annual dinner.
Join some of the UK's leading scholars, activists, influencers, and of course the Islam21c team, as we come offline to meet you at our 3rd Annual Dinner.
Please book the date in your dairies and make dua Allah makes this a successful event. We hope we can use this moment to bring our entire organisation together to meet our audience, our contributors and of course each other.

ROYAL NAWAAB LONDON, 

HOOVER BUILDING 7, WESTERN AVE, LONDON UB6 8DB
Saturday 18th December 2021
18.30-22.00
Delicious 3-course meal combining an elegant and relaxed setting with beautiful food crafted from the freshest ingredients available, Royal Nawaab has become one of London's most beloved and visited restaurants.
4 starters, 4 mains, 2 desserts
Including soft drinks, naan, rice, raita & salad.